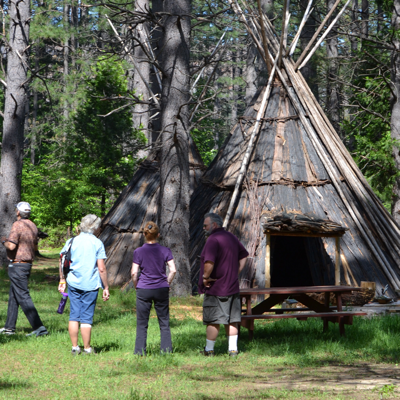 We use hands-on demonstration and education to accomplish our mission
to protect and promote the cultural resources and traditions of the Konkow Maidu people.
Cultural revitalization begins with the indigenous language.
We believe the worldview of any culture is expressed in it's language.
And, that languages develop in response to the natural environment.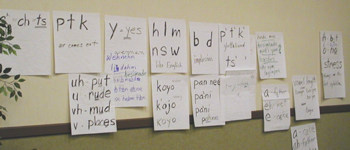 Our relationship with the Advocates for Indigenous California Language Survival
has inspired our cultural revitalization efforts.
By attending the Breath of Life workshops at UC Berkeley
we experienced second language acquisition methodologies from
linguistics professors and graduate student mentors.
Thanks to funding from the Alliance for California Traditional Arts, Living Cultures Grants
we have been able to implement several language programs.
Our approach has been to introduce the language in the natural setting.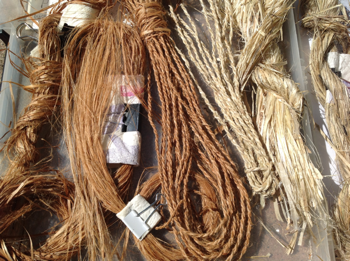 We have also started documentation of various uses for native plants.
We began with utilitarian uses such as cordage, basketry.
We plan to expand the data to include medicinal and culinary uses.
When the salmon return, we hold our mo:da, the Autumn feast and festival.
We gather to trade and socialize and to honor the salmon for his self-sacrifice.
We give demonstrations and provide hands-on experiences showcasing the Konkow Maidu way of living.
We strive to distribute a free meal to the members of the community
currently living in traditional Konkow territory,
as the bounty was shared in the past.

We are honored to have helped facilitate the recent donation of an original copy
of the unratified 1851 Treaty (G) signed at Bidwell's ranch
to CSU Chico, Merriam Museum, Special Collections.
This piece of local history had been handed down mother to daughter to granddaughter
since it's signing 164 years ago. It now resides within eye sight of where it was signed.
The document can be viewed online: here